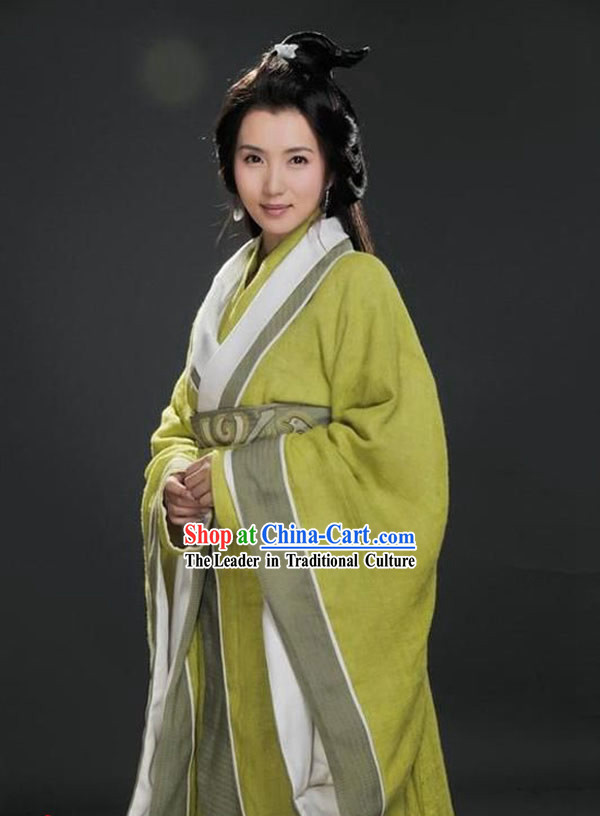 Diao Chan is one of the four most beautiful women in the history of China. She was sent in a plot to seduce and come in-between an army commander and his son. She is very brave and intelligent and the task was done beautifully.

Delivery: 1-7 days FREE worldwide shipping to your door via UPS, DHL, SF or FedEx

Handicraft: Well handmade by top traditional tailors team

Fabric: Various top traditional fabrics

Size: All sizes of the size chart are in stock. And you may choose your size based on it.

Color: If you like the same color as the picture, please select Same as the picture. If you wish to change the main color, you may select another color based on our color chart.

Customize: If you prefer to let our top traditional tailors specially customize it for you, you may select Free Custom on the size or/and color section and leave us a note containing your measurements of height, weight, bust, waist, hip or/and color requests on the order form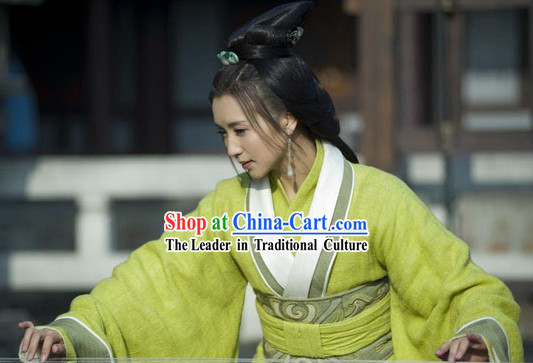 Diaochan was one of the Four Beauties of ancient China. Unlike the other three beauties, however, there is no known evidence suggesting her existence; she is most likely a fictional character. Diaochan is best known for her role in Luo Guanzhong's historical novel Romance of the Three Kingdoms, which romanticises the events in the late Eastern Han dynasty and the Three Kingdoms period. In the novel, she had a romance with the warrior Lü Bu and caused Lü to betray and kill his foster father, the tyrannical warlord Dong Zhuo. It was mentioned in Chinese historical records that Lü Bu had a secret affair with one of Dong Zhuo's maids and was constantly afraid of being discovered, and this was one of the reasons why Lü killed Dong in 192. The maid's name was not recorded in history.[1] The name "Diaochan", which literally means "sable cicada", is believed to have been derived from the sable tails and jade decorations in the shape of cicadas which adorned the hats of high-ranking officials in the Eastern Han dynasty.