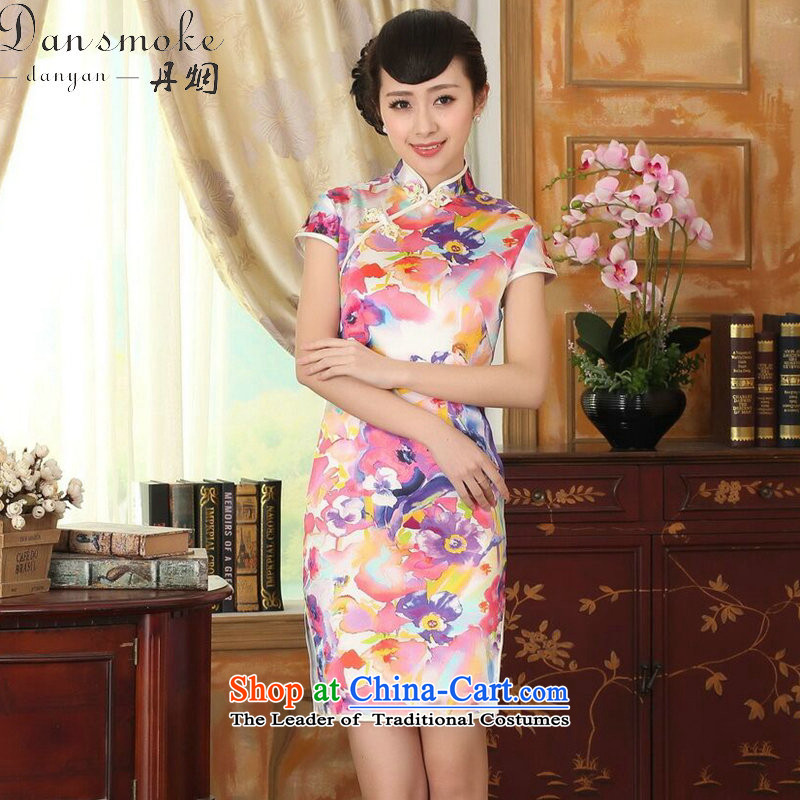 Item 255446 Tang suits for Women, Chinese Traditional clothes, Cheongsam, Chi-pao
keyword: Dan smoke heavyweight silk summer Retro classic collar herbs extract Elastic satin poster improved double short seven colored flowers聽, S, qipao Dan Smoke , , , shopping on the Internet
Category:
Tang suits for Women, Chinese Traditional clothes, Cheongsam, Chi-pao
Special Anniversary Offer:

$144.30
+

1-17 days

FREE worldwide shipping

+
get over $100 accessories FREE

+

FREE urgent delivery upon request

+

FREE custom-made service upon request
As #1 largest & best traditional costume manufacturer, we ship over 50000000 items globally, most currencies accepted:




The choice of most famous films, theatres, operas, museums, schools, etc,.

Guarantee: You will

it. Or we will remake it for you. 365 Days full refund guarantee.

Limited edition. In stock.

Quantity: Weight: 15.87 oz (450g)
S M L XL 2XL