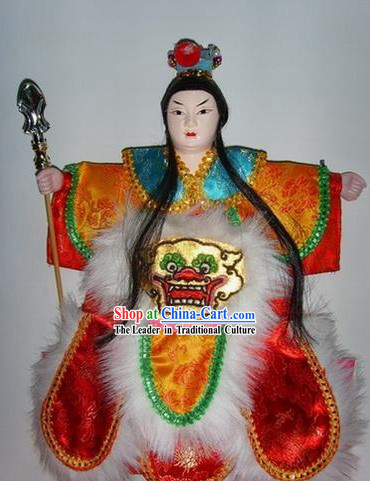 Height:32cm*25.5cm

Craft:Chinese traditional puppet handicraft with thousands of years history

Origin:Peking

Attachment:wooden base and Pure silk bracket

The Chinese Puppet Show (kuileixi) is known as mu'ouxi (play of wooden dolls), in the country, which has its roots in remote time. Traditionally, Puppet Show comes in three forms: the rod-top puppet, the marionette or string puppet and the glove or hand puppet. In China, the rod-top puppet is the most popular show.